Evolution Covers
Leading designer and manufacturer of high-performance wakeboard and waterski boat covers worldwide
We are a leading designer and manufacturer of high-performance wakeboard and waterski boats worldwide.
Privately owned and operated, we offer an unparalleled experience in the world of high-performance boat covers. Our passion, experience and attention to detail drive us to create a product that is unmatched and sought after by customers and competitors alike.
Backed by a 10/5 year limited manufacturer warranty and a ten year Evolution Covers Warranty, our premium products are hand-made in the United States.
Our covers are 100% solution dyed acrylic marine fabric that is mildew, water and stain resistant and offers high UV Protection. (50+ UPF) Adjustable to maintain performance over many years, breathable so it won't trap heat and moisture like vinyl, these covers have no puddle poles, drilling for snaps or hull-damaging trailer straps. See instructions for proper care and cleaning


Evolution of Innovation and Customization
Evolution Covers offer both the most innovative covers in the industry along with an unmatched ability to customize your cover to your wants and needs. These covers are hand-made in the USA, which allows us to perform virtually any modification you can dream up.
Please keep in mind that the following are examples of previously created products, but don't let that keep you from dreaming up your own new, unique modifications. In terms of customization, the sky is the limit for our covers.
Be Bold – Add some personality to your cover by giving it some color. We offer a huge selection of colors in both our Sunbrella and TopNotch9 material.
Note: Light-colored fabric is recommended in climates that are hot or get a lot of sun to minimize wear and tear on your upholstery due to heat.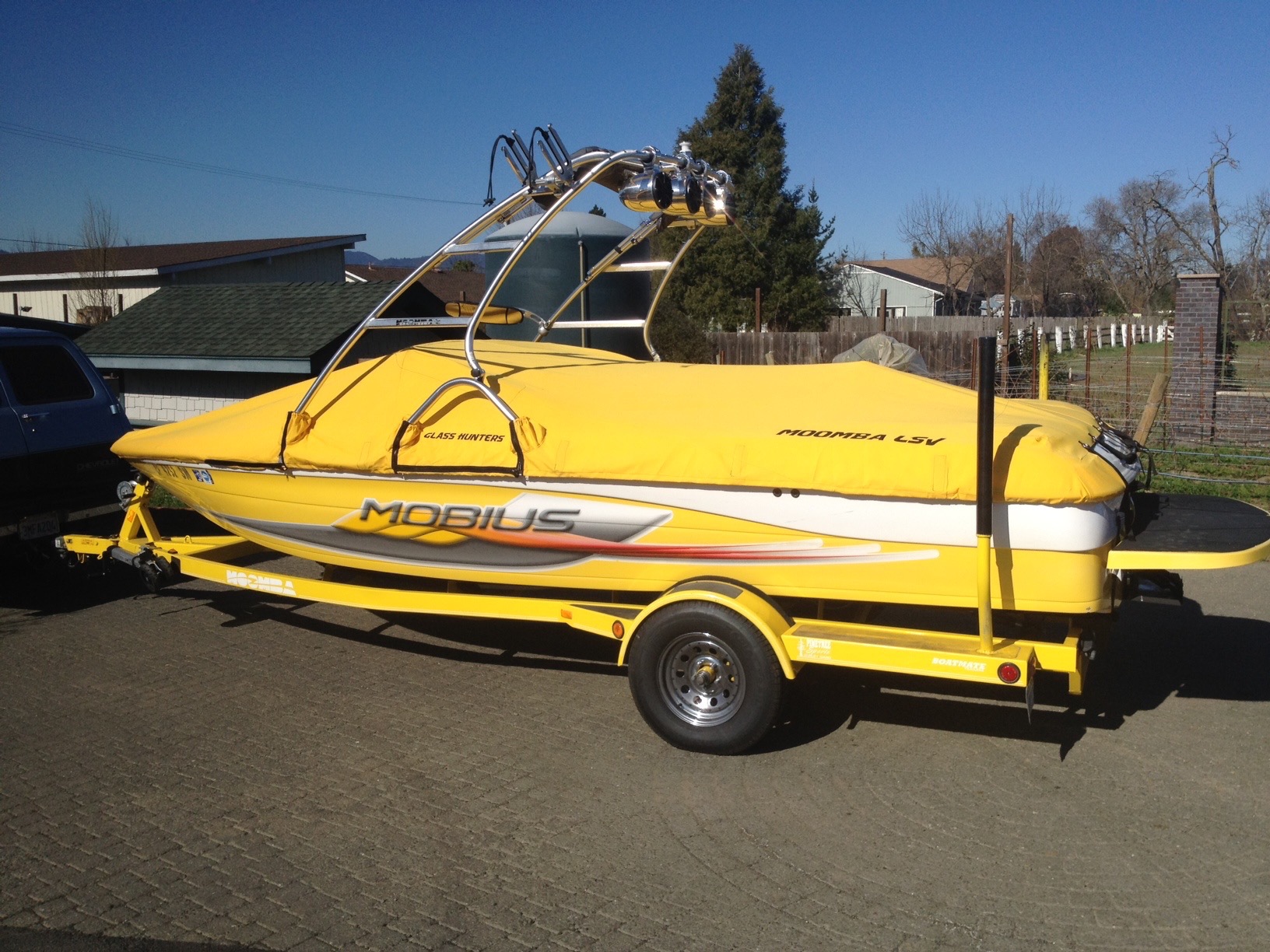 Make a Statement – Custom logos and colors are a great way to send a message with style.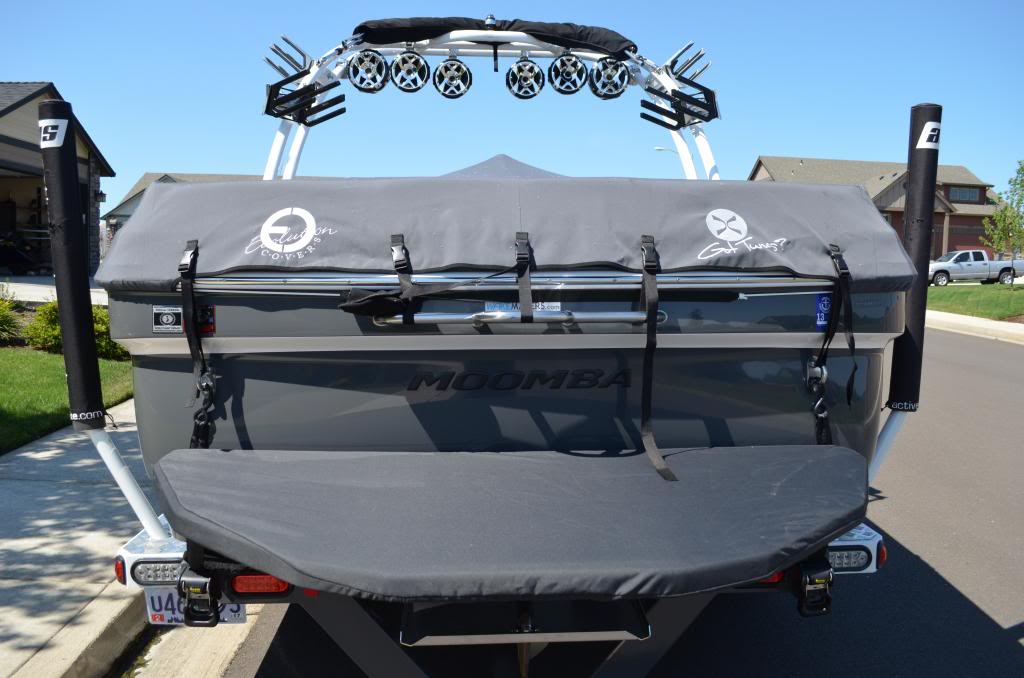 Accent your Style – Custom Piping is a great way to accent your cover and add that extra pop to stand out.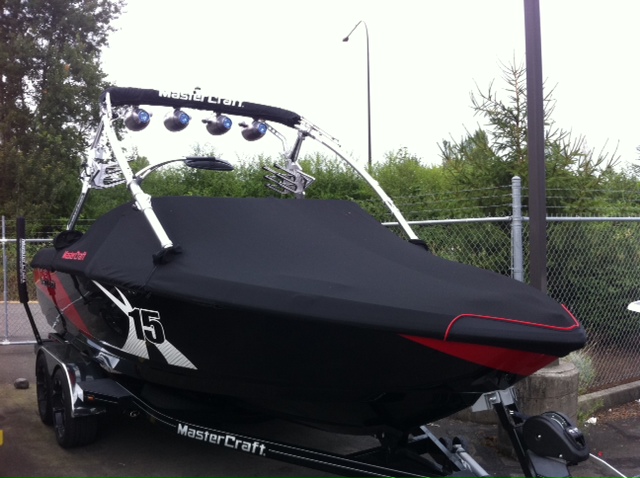 Two-tone color combinations will ensure your cover is one-of-a-kind.
We pride ourselves on attention to detail. Custom Stitching is a great way to personalize your cover.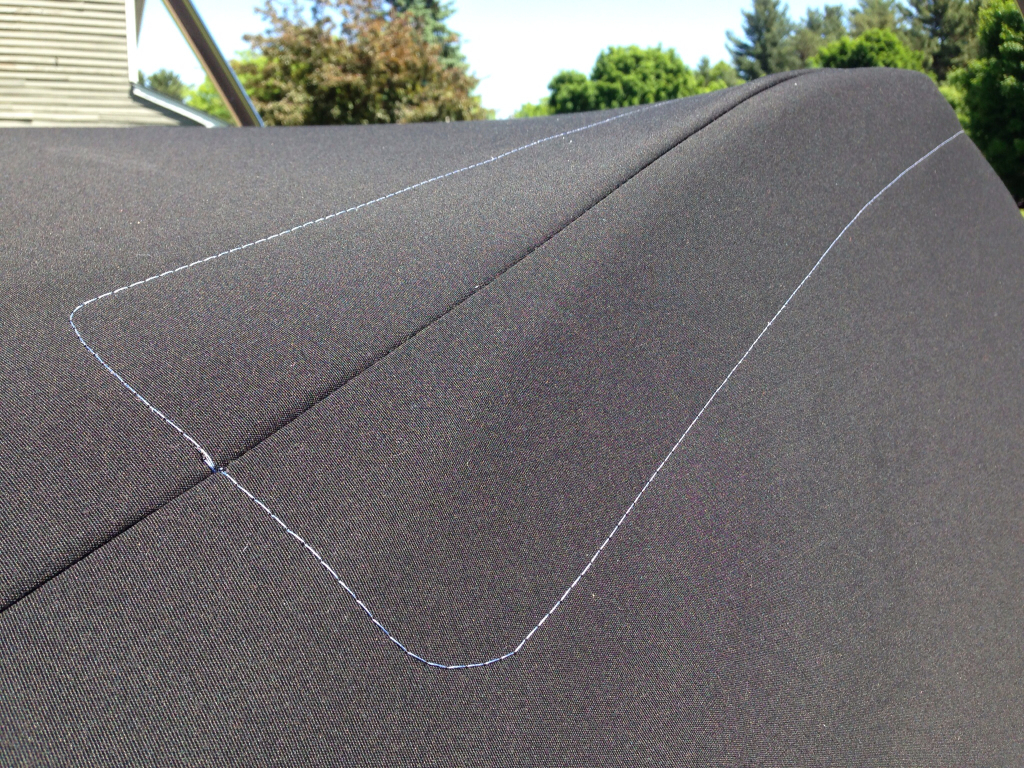 Some customizations are functional. A red triangle of material is sewn into the inside of the bow cover to make it easier to find the front piece, as covers are easiest to roll on front-to-back.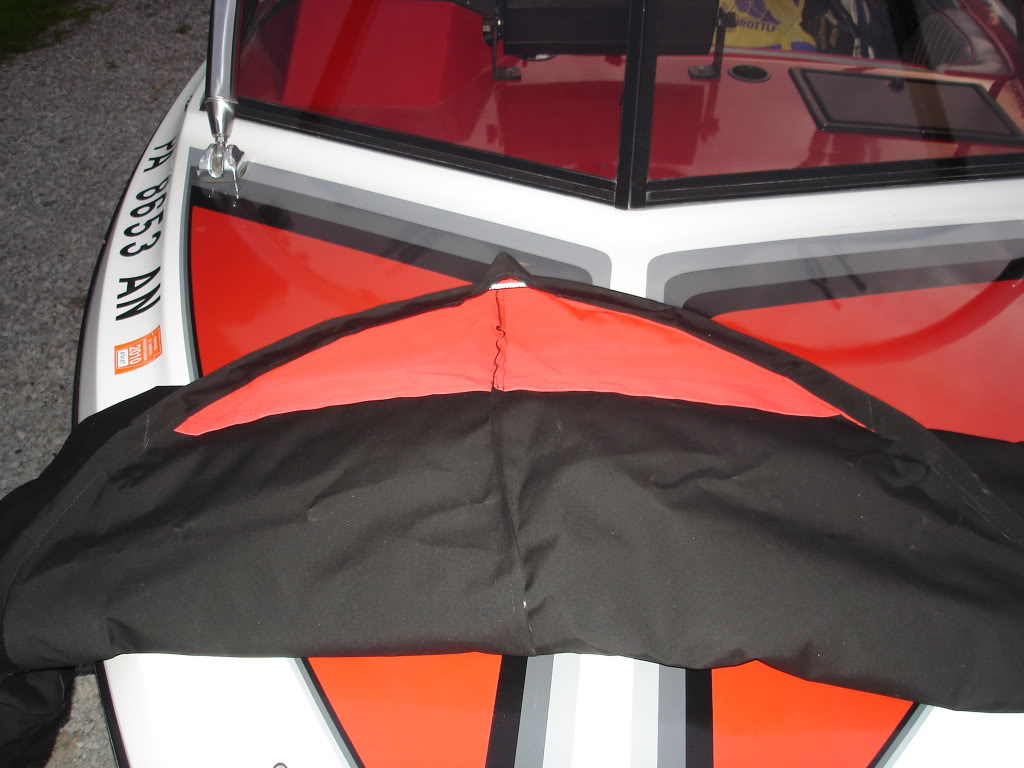 Looking to add superior protection for your hull against the sun? Full-length Boat Skirts offer maximum protection and easily zip off when not in use.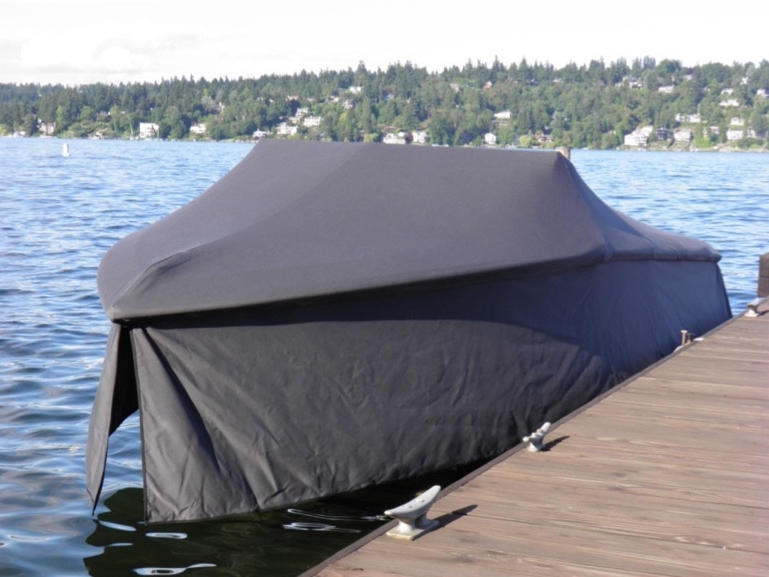 Rear Transom skirts are also available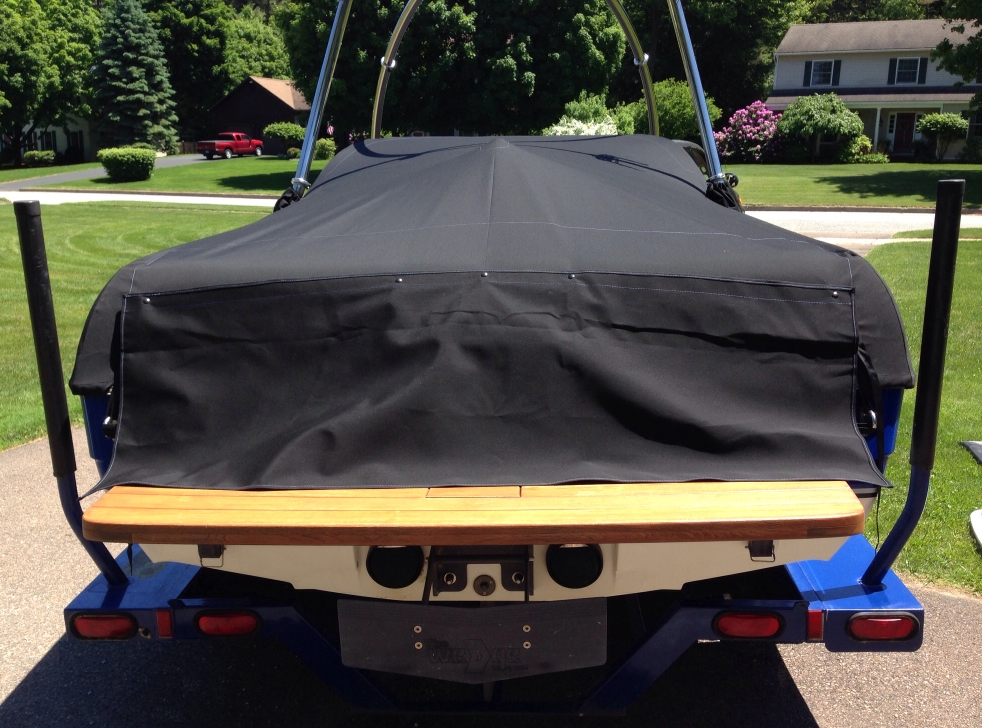 Stripes are another cool accent that can be added to make it the cover pop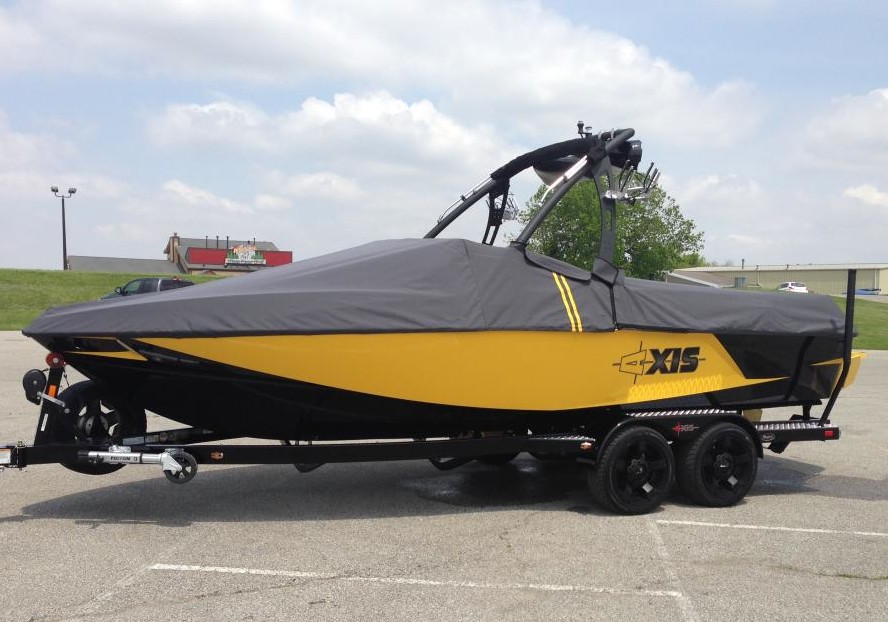 Adding colored stitching in certain locations make it easier to find Gas Caps, rub rail grabs and everything else hidden under the cover for quick access when needed.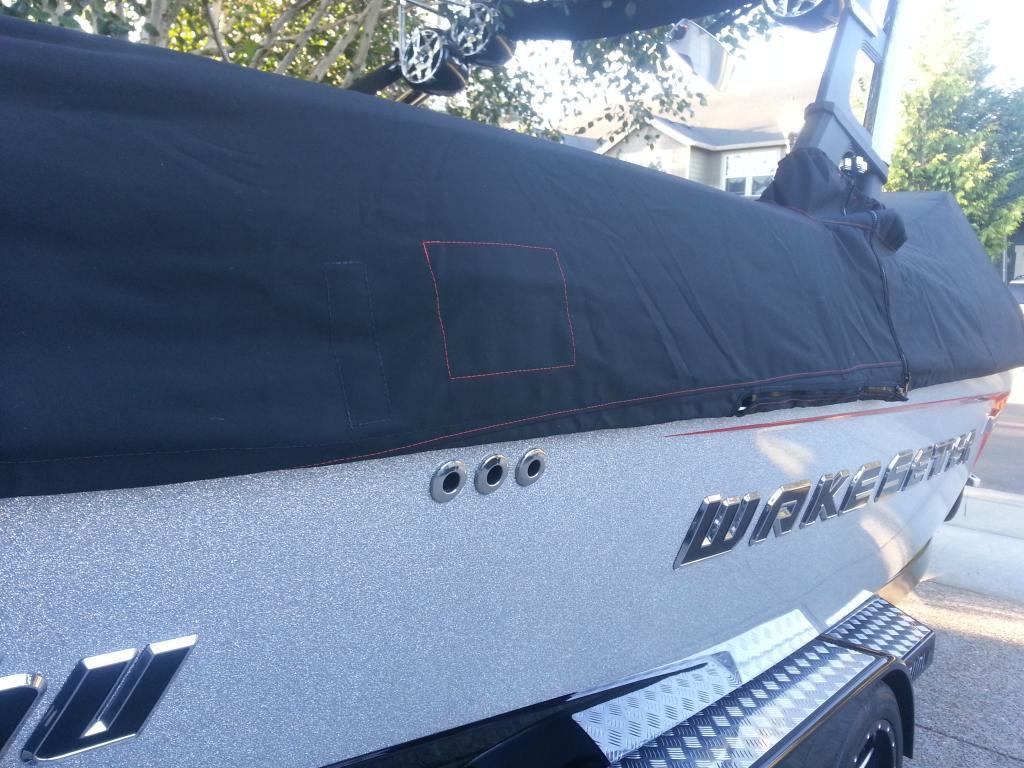 Get Evolved – Protect your Investment with the Best
Evolution Covers pride ourselves on being different, offering custom-fit boat covers designed exactly to your boats specifications with the highest quality material available.
For service questions regarding Covers, we can be reached by the following:
Via e-mail Info@evolutioncovers.com
Via telephone +1 (425) 478-2043 between the hours of 7am-4pm PST Mon. thru Fri.
We welcome your comments, questions, and feedback. Thanks for visiting www.evolutioncovers.com.