Premium Fabrics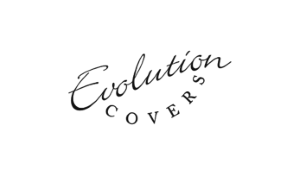 Powerboats and sailboats need Sunbrella®, the #1 marine fabric in the world.
Sunbrella® fabrics are the strongest in the business, which is why we're the most trusted fabric for biminis, dodgers, winch covers and cushions.
Made from solution-dyed acrylic yarns, the Sunbrella® name is the best performance fabric in the business. When your reputation depends on quality, Sunbrella® is the obvious choice. Sunbrella® fabrics look great even in the most destructive environments: salty wind and water. They also resist tearing, shrinking, rot and mildew. Plus they are woven, which makes Sunbrella® breathable, so it doesn't trap heat and moisture like vinyl. When your customers request fabric with extra water repellency, recommend Sunbrella Plus®, the same great fabric with enhanced protection from the rain.

Formerly known as TOP NOTCH ELITE, TOP NOTCH 9™ is a 100% solution dyed polyester fabric with a fluorocarbon finish, resulting in a fabric that is breathable, reversible, water repellent and has a luxurious hand. Because the yarn is solution dyed, color fastness is exceptional. TOP NOTCH 9™ is the ultimate fabric that combines strength, abrasion resistance, dimensional stability and UV resistance. TOP NOTCH 9™ can be used for many outdoor applications such as marine tops, trailer covers, awnings, gazebos, canopies, patio furniture and anywhere that a reversible and breathable fabric is needed. TOP NOTCH 9™, bringing a new "light" to solution dyed fabrics.
TOP NOTCH 9™ s 60″ wide, 9.0 ounces per square yard, and is dimensionally stable. The solution dyed polyester fabric won't fade and provides superior strength compared to other solution dyed fabrics. Because of this, it is ideal for any application.

Other benefits include:
Colorfast and UV resistance
Stronger than acrylics
Better abrasion resistance than acrylics
Keeps appearance for years
Dimensionally stable, won't sag or stretch
High water resistance
Mildew resistant
Protected by a 5 year limited warranty
Marlen Textiles offers 8 of the most popular colors in TOP NOTCH 9™ solution dyed polyester fabric for applications including awnings, boat covers, canopies, bimini tops, banners and flags, and much more.
Softouch™ is the perfect fabric for those looking for protection while also worried about damaging the painted, gel coated or other delicate surface on the underside. While regular fabrics can scratch these, Softouch™ will not, due to its soft backing. Utilizing our Odyssey™ fabric that is laminated to a special non-woven backer, Softouch™ provides the ultimate non abrasive surface to cover and protect your possessions. Performance and Luxury, Softouch™.
Softouch™ is 60″ wide, 11 ounces per square yard, with a non woven underside. It provides unrivaled protection from the elements with a non scratch underside.

Other benefits include:
Weather protection on the top side
Soft underside that won't scratch
Highly dimensionally stable
Mildew resistant
High abrasion resistance
Highly water repellent
Custom colors are easily made
Protected by a 3 year limited warranty
Marlen Textiles offers many stock Softouch™ fabric colors. If you don't find a color to match your needs, custom colors are easily made.
**Note – Color swatches are an approximation. To see the exact color of the fabric, please request a sample card.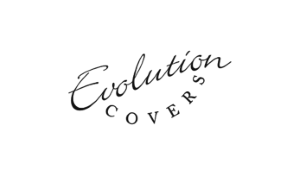 ---